You don't need much context for a video like this one, but here goes: Benny, a beautiful, sweet little puppy, has been living at the Gardena, California, Carson shelter for a bit. On Dec. 10, he got to go home with his brand new family and someone captured that "FREEDOM WALK" on camera.
It took him a sec to realize what was happening, but when he does, it is so magical. He got all wiggly and jumpy and happy and lost it a little bit.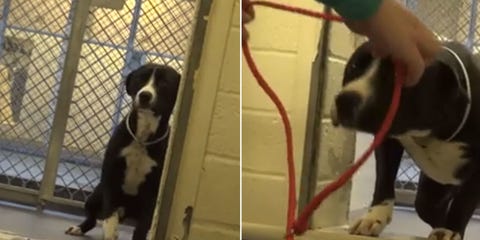 FACEBOOK
Watch the video above. Let yourself cry. Watch it again. Cry more. Happy holidays, you deserve it!